Preview in Game Pro
If you turn to pg. 72 of the latest edition of Game Pro, you'll realize something very cool: a full page preview of Quake II! That's right, the console versions of Quake II are finnally starting to penetrate U.S. magazines. The preview featured some brand new screenshots, and some very postitive remarks:
"You might guees that porting Quake II, one of PC gaming's top titles, to the PlayStation and the N64 would result in an unplayable mess. But Activision's made some impressive choices, and both console versions of the corridor-shooter king are on the fast track to stardom."
Here's one of the famous Game Pro preview bars:
Porting From PC

First and foremost, these console games are fast. Wickedly fast. Which is the first thing Activision got right in porting Quake II onto consoles: Everybody knows that slo-mo rockets just ain't fun.

And recognizing that a controller can't keep up with a keyboard/mouse combo, Activision has refined the levels to eliminate potentially frustrating situations for the controller-based console crowd, such as getting stuck in narrow corridors or battling enemies at multiple altitudes. Plus, while the single-player levels remain true to the PC version, both console versions deliver net two- and four- player split-screen deathmatches, keeping intact the multiplayer mayhem that was instrumental to the success of the original.
And here's the other one:
Rocket Launchers & Rail Guns, Oh My!

As far as features go, all the same weapons and enemies of the PC original will be there for gamers, which means grenade lanuchers, hyperblasters, chain guns, and more. Visually, both versions sport fast, clean, well-detailed levels along with enemies that already look awesome. Barring a last-minute stumble, Quake II is shaping up into the same kind of thrilling first-person bloodbath that made it such as huge PC hit.
As you can see, things are looking great. It's nice to see that the print magazines are keeping up with the online magazines are far as accuracy goes. If you know of any other print previews that I haven't reported on, please use the E-Mail form to let me know.

PlayStation 2000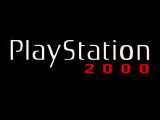 Another news gem from PSXIGN: Word on the street is that the name of Sony's next home game console will be "PlayStation 2000". It seems like this will be the name for quite a few reasons:
It keeps the name "PlayStation", which is logical considering how popular the original PlayStation is.


Since Sony will bill it as "The Console of the Next Millenium", having "2000" in the name makes sense.


Like other Sony products such as the "Walkman", "DiscMan", and "MiniDisc", the name "PlayStation 2000" sounds cool and makes sense.


Sony has registered both http://www.playstation2.com and http://www.playstation2000.com. Looks like Sony is interested in the name too...
As always, here is the article from IGNPSX:
Sony Computer Entertainment Europe, reportedly the origin of many PlayStation 2-related rumors as of late, has provided yet another scrap of fuel for the fire surrounding this most secret of next-generation systems.

With anticipation of a late November release of details surrounding the elusive super-console building to crescendo, SCEE has registered two Internet domain names that will undoubtedly get the speculative juices flowing: playstation2.com and playstation2000.com.

While the former lacks the zing we'd associate with a market-dominating, cutting-edge piece of hardware, the latter certainly appears a likely possibility. After all, Sony is known for establishing solid branding with its products (Walkman, anyone?) and would be out of character to ditch such a well-known moniker as PlayStation. That said, the only logical course of action would be to tack a suffix on, and 2000 sounds just as good, if not better, than many we've heard bantered about.

With this we open up another likelihood: if PlayStation 2000 is indeed the name Sony decides on, it would only make sense that the system will arrive in the year 2000. From all indications we've received, that is exactly the timeframe Sony is aiming for in all territories.

Playing the role of skeptic, it can be argued that Sony might have done this for the purpose of saving itself a legal hassle, should someone acquire the domains and attempt to dispute the reverting of them to the copyright holder (Sony). It's a thought.

Either way, it's intriguing. Personally, our chips are on PlayStation 2000. With the coming millennial fever in mind, and knowing Sony's keen marketing, "game machine of the new millennium" doesn't sound like such a bad tagline, now does it?
Sounds good to me...