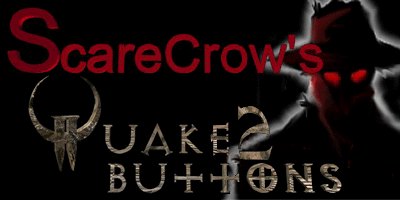 Welcome, to my Quake2 Buttons page...with your help I can make this just as big or bigger then my Quake buttons page. If you have a Quake2 button (I don't have and is a normal size button like the ones below e-mail it to me, thanks.

&nbsp &nbsp

&nbsp &nbsp
I don't make buttons, just collect them.
NEW Button FAQ: All the info you need to make buttons!
NEW Button Makers Corner: Blank button templates and Tutorials.
---
---

---
Other Cool and Helpful buttons
copyright: Mitch (Scarecrow) Thompson 1997